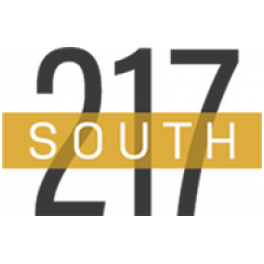 Frequently Asked Questions
What is the advantage of an individual lease?
​With an individual lease, also called by the bedroom lease, you are responsible for your own monthly rent and the regular upkeep of your part of the apartment. Unlike conventional joint leases, you are not responsible for any delinquent amounts owed by your roommates. This means if a roommate moves out early or misses a payment, all other residents are not responsible for making up the difference.
What is a rental installment?
​The rental installment is your monthly payment for rent. You are charged a total rent amount for the lease term divided into equal installments. Rent is due on the 1st of each month.
What about utilities?
Your utilities: electric, water, sewer, trash, and recycling will be set up and ready to go the day you move in. Each apartment will be metered for the utility usage and we'll divide the bills up for each roommate and apply to their account.
How can I make a payment?
We accept check, cashier's check, and money orders in our leasing office, made payable to 217 South. All payments received in the leasing office will be electronically processed. For your convenience, we will also offer an online payment option. We are unable to accept cash.
Will I need a guarantor to lease an apartment?
​Yes. A guarantor must meet the income requirements and credit qualifications. The guarantor is financially responsible and liable for the terms of the lease and rental installments. If you don't have a guarantor, you have the ability to qualify with 2 security deposits equal to 2 month's rent.
Can I request specific roommates or units?
​Yes, you can list your preferred roommates on the Roommate Matching Form with your application. All roommates must list each other for us to confirm that all requests are mutual. You can list your bedroom preference on your application and we will do our best to place you in the bedroom that meets your requests. All requests are taken in order by the date your lease was signed and are based upon availability.
How are maintenance requests handled?
​We have an on-site maintenance team during office hours. Maintenance requests can be entered online on our resident portal 24 hours a day and requests can also be made during business hours over the phone or in person. For after-hours, non-life threatening emergencies (such as no heat, no water, refrigerator not working) the maintenance team is on call 24/7.
Is parking available?
​Yes, assigned parking is offered for an additional monthly fee, based upon availability.
Are you pet friendly?
​​Yes, We allow up to two pets per apartment so bring your furry friends!

Do I need renters insurance?
Our team strongly encourages the purchase of renters insurance to protect your liability and asset exposure.